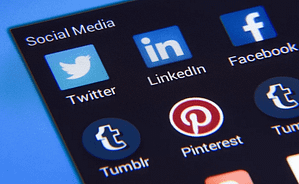 If you are about to start a business or already run one, then the next continuance process is marketing your product. In the current era, it is useful to market your business through social media. Every company needs to have its pages to attract potential customers, interact with them to get into new leads and publish information related to the service and product. This way, it can influence your website traffic and your customers.
The new leading social media in business is LinkedIn. People are already using it to find and promote a job, but not many know that it is significant to market your business. You might already have your personal account, and you think that it would be too many to create your business profile. Already having a personal account should not stop you from creating a business one because you can always learn more on how to manage your LinkedIn Profile. While doing so, you can develop your business LinkedIn profile as it can take some time to make it perfect.
Make a Visible Logo
Do not use a profile photo that is under your property or a picture of your group members. Although you can publish those images, try to focus on your logo for a profile photo. Also, ensure that the logo associated with your organization is recognizable so that people can get familiar with it. It would be best if you stay with one rather than trying to change your logo based on online comments.
Stay Professional
Your profile should look professional in all respects and ways. You would not create a profile that could later be found by organizations, business partners or customers that something is wrong or fishy with your business. Do not ever think to let it slide even behind the curtain. Respond to people timely in a thoughtful manner and build relationships with customers and other businesses.
Provide Some Business Information
Some businesses get tempted to "About You" section later. It is not good because you might miss any business leads and opportunities. Please do not delay updating this section when the material has been ready at hand. Before creating a media profile, you should have a website and business statement that you can use to provide people with information and contact related to your business.
Create an Accessible Appearance
It is the same as how business work in real life. When you want to do a satisfactory service for a customer, you have a certain standard of operation to gain more customers and partnerships. The same goes for your LinkedIn profile to make it look accessible. There is a mix of things, like graphics that lack colour and font, and statements that keep you busy with updates or publications. It is almost like creating a personality for your business. You want to give and get a credible, pleasant, friendly and professional look for your business.
Whether you are reaching out directly to consumers or other industry professionals, LinkedIn can help your business. To get the most out of your social media website, which has the potential to change the game, you need to figure out how to market it correctly. This way, you can grow your business, improve your revenue and expand your market reach.