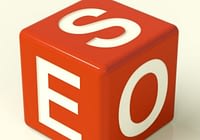 If you offer various services or run a business that operates in a specific area or multiple local-based geographic areas, then it would be very wise to focus your advertising efforts on being ahead of the local traffic.
The majority of marketing and advertising strategies and initiatives are more oriented towards global coverage and are usually not helpful when focusing on specific geographic areas. However, there are a few tactics and approaches you can employ in order to improve your visibility in these specific locations and attract the attention of the local people.
In addition to using targeted Google and Facebook ads, local SEO can substantially increase the chances of your website and business being found by online users in various targeted geographical areas. So, if you wonder just how to optimize your website for geographic areas, keep in mind the following tactics.
Make a list of targeted geographic areas you would like to rank for
Make sure that this list includes the city you are based in, your major metropolitan area, county, as well as state or province. Next, think about the most appropriate neighboring towns and cities that you would like to expand to, in addition to your own. Once you have made your list, create a number of long-tail keyword phrases for each of those towns and cities.
To do that, do not optimize for, example "home staging." Instead, optimize for a number of phrases, like, "YourStatehere home staging," or "YourTownhere home staging."
Add a direct link to your business via Google Maps

First of all, see if your business enterprise is visible on Google maps. If it is not, make sure to add a submission, in order to include it. This will not only help your potential customers find your business much more easily, but it will also serve as another marker that tells Google where your business is located.
Include your business address at the footer of your business website
The primary goal of this action is to provide a clue to Google, that shows that you operate in a certain area. Additionally, it also serves to show your potential visitors that they are exactly in the right place. Showing the areas that your business covers, as well as your own location, is critical for any localized business endeavor. To help your customers find your business much faster and more easily, do not forget to embed a dynamic Google Map.
Provide a blog post or a web page for each local keyword phrase
In order to keep your website on top of the search engine results, you must ensure that geographic locations and keywords are used throughout the website. While some webmasters and website owners are not particularly fond of this technique, it can, undoubtedly, be very effective. If you want to avoid crowding your website, try creating a local keyword-based blog post or web page, for every single page, and include all the services and/or goods you offer. Lastly, try to avoid adding these specific pages to the primary navigation if you can. However, remember that they will still have to link back to your homepage, so as to get properly indexed.
Post local content on a regular basis
Finally, make sure to regularly post local-based content, which includes your keywords. You can do this by posting reviews of some local products or services, or by making a press release about the actions you are taking within a particular community. Doing this will make your content more valuable and, in general, make your business more prominent.…